Vlado World-Wide
2023-01-13
I updated my German Ukraine War Page, and renamed my ...ministers with aggressive wars list simply to Warmongers List — better fitting current German minister of foreign affairs (secretary of state) Annalena Baerbock. This is the first person younger than me, in that list.
2021-02-28
Unsurprisingly, U.S. leader Joe Biden is picking up where he left off as vice to "Nobel Peace Prize winner" Barack Obama: this week there was a U.S. airstrike on Syria with 19 dead.
2020-08-28
Finally I fixed some problems long remaining after my provider"s server update. So the visualisation of my visitor log is working again.
2018-12-31
2018-05-08
72 years after the end of World War II (in Europe) is a good day to extend my Masters of War poster by two more profiles: Theresa May and Emmanuel Macron, for their attacs on Syria in April 2018. Link: War of aggression.
2018-03-25
Just in time for Easter (a time for peace protests in Germany): my Anti-war pages.
2016-02-22
Back on-line (mostly). :-)
2016-02-15
Apparently my provider finally updated to a newer PHP version, no longer supporting the long depricated language selection method I was still using here. Having had no time left to update my homepage I saw this coming... :(
2013-​05-​09
2012-04-06
To me the Financial Crisis remains the most important topic. So much depends upon it. My financial situation pretty much determins where I'm living now, and where I'll be living in the future. There are now 25 million Europeans unemployed, more than half of the younger generation in some southern European states...
I corrected and slightly extended my Money Page: with new links, and a new books section.
Technical improvement: after a long search for the right syntax now also recent WebKit browsers (Google Chrome, WebKit "nightly") properly display the Scalable Vector Graphics on Vlado World-Wide (e.g. at the bottom of the Money Page or for my access statistics). My svg embedding function is available for download.
2012-02-14
The navigation menu is now on the right and the content should be centred better (on large displays).
2012 on Vlado World-Wide does not begin with more bad news from the world of finance, but with some pretty pictures of snow-glazed trees in Nijmegen.
2011-12-07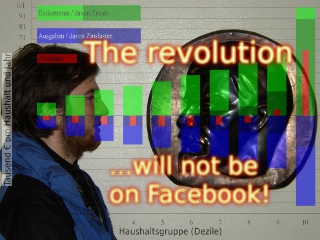 2011-05-17
2011-04-27
My guestbook was not working for some time - thanks for pointing that out, Benno! Now the guestbook is transferred from the university server to this website's proper location, and it should work again (even though the software behind it is already ten years old).
2011-03-21
For about a month I have now been working and living in Nijmegen (36 photos).
I also shot a few new pictures (12) in Dortmund, during the last year.
Just in time for my updated visualisation of access data to this website Microsoft last week finally managed to release a web browser that can display scalable vector graphics (only five years after the competition) - congratulations, Microsoft!
2011-01-19
2010-11-17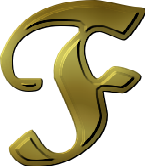 2010-11-10
Further intensive research led to me now seeing a possible "way out" of debt, lack of money, lack of paid work, and the growing gap between the rich and the poor! On my renewed, extended money page with the new redistribution calculator everyone can read and calculate on his or her own how that is supposed to work.
Also new and emanated from my preoccupation with the money issue: the Freimarkt project (still under construction).
In order to make the important money pages well printable I had to do some work in Vlado World-Wide´s "engine room". As a spin-off I got the optional stylesheet Menu on top ([switch back]), which should be usefull for users on (mobile) devices with small screens.
Archive: What was new on Vlado World-Wide.