Vlado Plaga and his homepage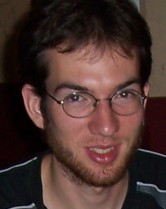 In what is usu­al­ly the hottest pe­ri­od of the year, the end of july, I was born in 1980 in Herdecke/Ruhr, which is close to ⇒Dort­mund, where I've been liv­ing ever since, ex­cept for my year in Aus­tralia.
More photos of me are in the ⇒photo album, on the ⇒Australia Page and occasionally also in my ⇒photo galleries.
I studied teach­ing at Uni­ver­sität Dort­mund from 2004 to 2008. My sub­jects are English, Math­e­mat­ics and Ger­man. Be­fore I start­ed that teach­ing de­gree, I had tried Com­put­er Science and English Lin­guis­tics, but I changed my mind, be­cause this was not re­al­ly what I want­ed to do (and very dif­fi­cult, too). I am also a mem­ber and the web­mas­ter of the Green party's local brach, and a uni­ver­si­ty sports group for jug­gling and uni­cy­cling, and I used to do the same for ESN Dort­mund until 2007. Con­cern­ing pol­i­tics and my stud­ies, this web­site's Ger­man ver­sion is more de­tailed.
In early 2009 I joined the men's choir ⇒Har­mo­nie 1882 Dort­mund-​Hör­de
Con­tact: One of my e-mail ad­dress­es is contact <at> vlado-do.de (PGP fingerprint, public key: A1E5 B8D3 3E0F 3DED AF13 D22B 1C7F 03D1 1AE0 A690). I also use Conversations and Pidg­in, in­stant mes­sen­gers with the XMPP pro­to­col. This pro­to­coll al­lows the use of many dif­fer­ent pro­grams and providers, in­stead of de­pend­ing on one sin­gle com­pa­ny like MSN or Facebook (WhatsApp). Just ask me for my user name on a different channel (mail, e-mail, phone...).
I am right
You are wrong
I am right
You are wrong
Black-and-white-think­ing is stupid and dan­ger­ous...
"Hope, in con­trast to op­ti­mism, is not the ex­pec­ta­tion of a happy end­ing, but the com­mit­ment in the cer­tain­ty of the ac­tion mak­ing sense, no mat­ter how it ends."
Vá­clav Havel (my trans­la­tion from a Ger­man magazine)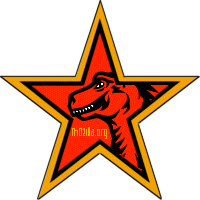 was launched in 1998, and started offering information in English in 1999.
is put to­geth­er with the help of PHP.
is best seen with a typ­i­cal web browser (but not MSIE < version 8), and with open eyes.
is since 2004 called Vlado World-Wide (or Vlado Weltweit in Ger­man) for linguistic reasons (mainly for the German title), and for all the pictures from the other side of the world (looking at Australia from Europe).